PROMISES
2013-01-05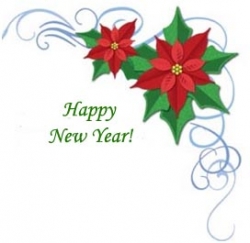 On this first day
May your wishes be transformed into promises!
Wishes are soon lost and gone forever.
Promises are commitments that bear fruit.
To your loved ones promise
the sunshine of your goodness.
Is there any better daily bread?
To those dear to you promise
tenderness in your appreciation
a smile as a sign of human complicity
respect granted in advance,
a hand extended in offering help,
an obstinent battle against suffering
solidarity as pledge to just sharing.
To your Church promise
faithfulness and fellowship
as you sing: "God is in our midst"
and, proclaim its love to the world.
To your God promise nothing!
He knows your desires.
Tell him, simply,
with joy and wonder:
"Thank you for your love!
How can I share it?"
Chemin de Noël (Albert Hari, Charles Singer)